Compass® Personal Voltage and Current Detector
Compass® is a light weight non-contact high voltage and current detector. Its advanced notification system is designed to quickly warn the user of the presence of voltage and current on a work site.
Once a field is detected, users are notified of the approximate distance and direction of the energized source. Compass will detect both overhead and underground high voltage sources.
Proximity Awareness of Danger
360° Directional Alerts
Adaptive Sensing/New Baseline
Notifies 5x OSHA MAD
Customizable Management Setting
Easy-to-Apply Hardhat Attachment
Proximity Alerts
Rate and intensity of alerts increase as the user gets closer to danger.







Features
Light weight, easy-to-use design
A 6th sense for employees around electricity
Proximity and directional alerts
Adjustable sensitivity settings
Rechargeable battery
Durable and water-resistant
Built-in self-test feature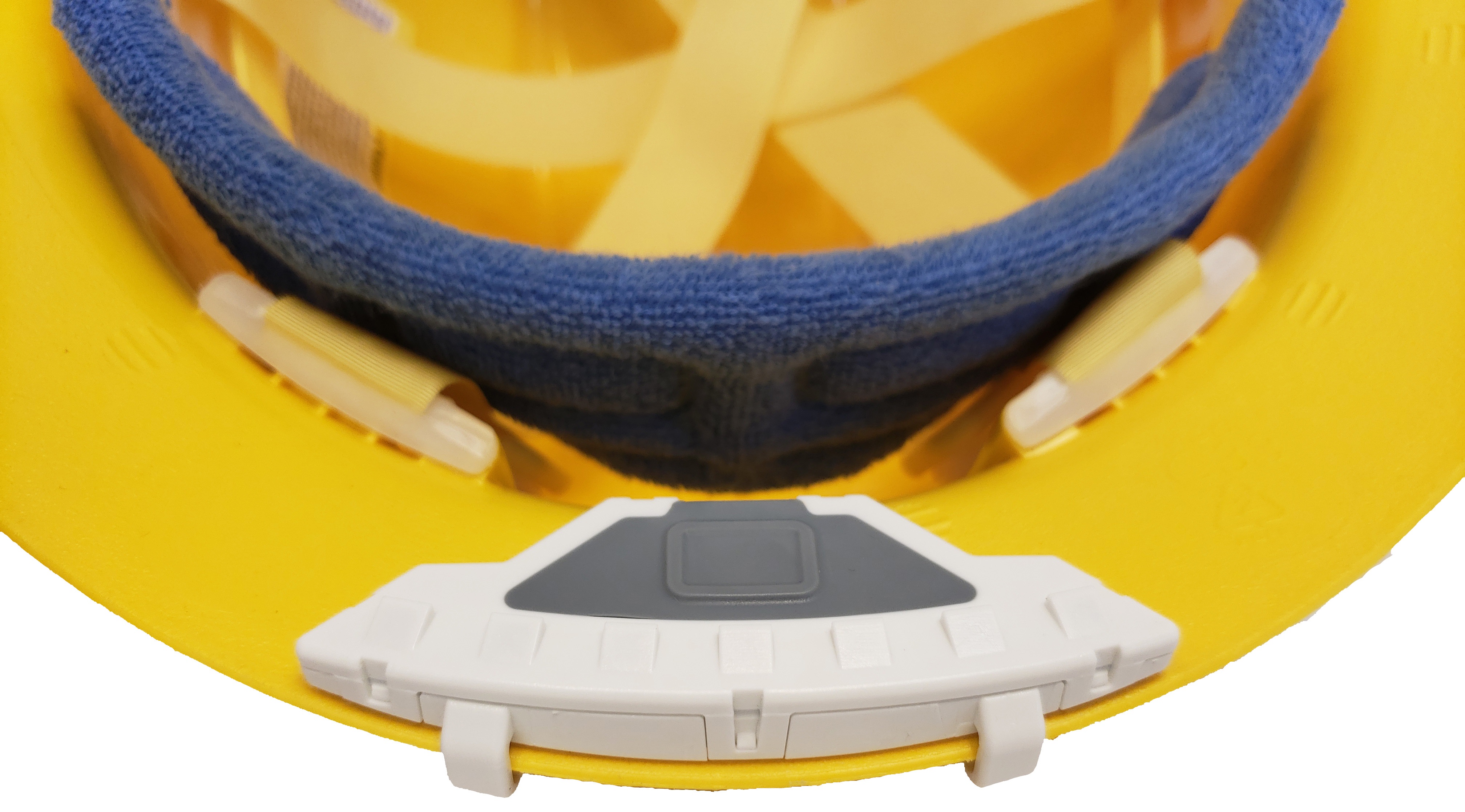 Voltage Detection

Voltage

Sensitivity (Lights)

Field Experience

Typical Warning Distance for a Single-Phase Conductor

(1st Alert)

2.4 kV (L-N, RMS)

4.6 kV

7.2 kV

12.7 kV

34.5 kV

HIGH (7)

None

12 Feet

>12 Feet

>12 Feet

>12 Feet

>12 Feet

MED (5)

Limited

8 Feet

>10 Feet

>12 Feet

>12 Feet

>12 Feet

LOW (3)

Extensive

4 Feet

>6 Feet

>8 Feet

>12 Feet

>12 Feet

AUTO* (Oscillating)

Extensive

8 Feet*

>10 Feet*

>12 Feet*

>12 Feet*

>12 Feet*

*First alert distances are prior to an adjustment. Auto sensitivity allows users to silence redundant alerts by adjusting COMPASS to the surrounding environment by pressing the center button. Alerts will be re-enabled if the user gets closer to the source.
Current Detection

Current Sensitivity (Lights)

Current Amperes RMS

Typical Warning Distances for a Single-Phase Conductor

First Alert

Max Alert

Directional Alerts are not provided with Current Detection.
The Current Detection distance will be reduced when around three-phase conductors.

HIGH (7)

100A

100 Feet

40 Feet

MED (5)

100A

30 Feet

15 Feet

LOW (3)

100A

15 Feet

8 Feet
Compass Specifications

Size

3.5" x 1.2" x .04" (88.9 mm x 30.48 mm x 10.16mm)

Weight

2 oz (56 g)

Operating Temperature

-29° C to 60° C (-20° F to 140° F)

Water Resistance

IEC IP6X (Safe when exposed to heavy rain)

Power System

Rechargeable Lithium-ion battery: 120-hour life in rigorous activity (frequent alerts) and 240 hours of non-rigorous activity (minimal alerts).

Charge Time:

1.5 hour

Directional Accuracy

Detects the direction to a source with a minimum accuracy of +/- 10° heading from 8ft. Accurate 360° around the user.

Adjustable Sensitivity Levels

Low, Medium, High, Adaptive

Default Sensitivity Level

High

Operating Frequency

60Hz

Operating Voltages:

2400 VAC (Minimum) to 35.4 kVAC RMS Line-to-Neutral

Case Material

Flame Retardant Carbotex K-30FR Polycarbonate

Electric Volume Resistivity: 1.0E+16 ohms⦁cm, Dielectric Strength: 510 V/mil

Dielectric Constant: (1 MHz): 2.9, Arc Resistance: 110 sec.

Flame Rating (0.12 in): V-0 tested to UL 94

Deflection Temperature: 270 °F

Ports

Common 5V USB 2.0 Micro B charge point access

Included in the box

Compass: Personal Voltage and Current Detector, power adapter, quick start guide, USB Charging Cable

Auto-Adaptive Sensitivity
Initializes in highest-sensitivity mode. Issues alert based on positive changes in the electric and magnetic field indicating an approaching energized surface. Briefly issues full notifications then adjusts to the current environment to eliminate further redundant nuisance alerts. Regains sensitivity as a ​threat gets farther away from the user.
Autonomous, Recurring Sensor Self-Test
The hourly self-test verifies that the sensors are operating correctly and accurately. Tests are done in the background to prevent any nuisance to the user. A heads-up-display will provide notification if the product is defective or is not working correctly.
Flexible Power System
The Compass™ personal voltage and current detector comes with a built-in rechargeable lithium-ion battery and uses a common 5V USB 2.0 Micro B charge point access. Compass™ has a 3-day battery life (non-frequent alerts), 12-hour battery life in rigorous activity (frequent alerts), charges in 1.5 hours, and has an easy-to-check battery life monitor. Typical battery life is 3-5 years before the reduction in charge capacity depending on use.
Compass™ wearable voltage detector comes equipped with power-saving features such as automatically turning off when inactive (no motion) for 5 minutes. When threats are not detected, power functions are reduced to save battery.
Ideal Form factor
Compass™ wearable voltage detector is ergonomic and efficient. It's small, low-profile housing clips underneath the hard hat brim out of direct line-of-sight of the user. The unit weighs 2 ounces and is 90 x 30 x 10 [mm] in dimension.
Industrial-Grade Durability
Operating Temperature: -29° C to 60° C (-20° F to 140° F)
Water Resistant: IEC IP6X (safe when exposed to heavy rain)
Physical Shock Certification
Military-grade components